Insight from InvestX – September 2020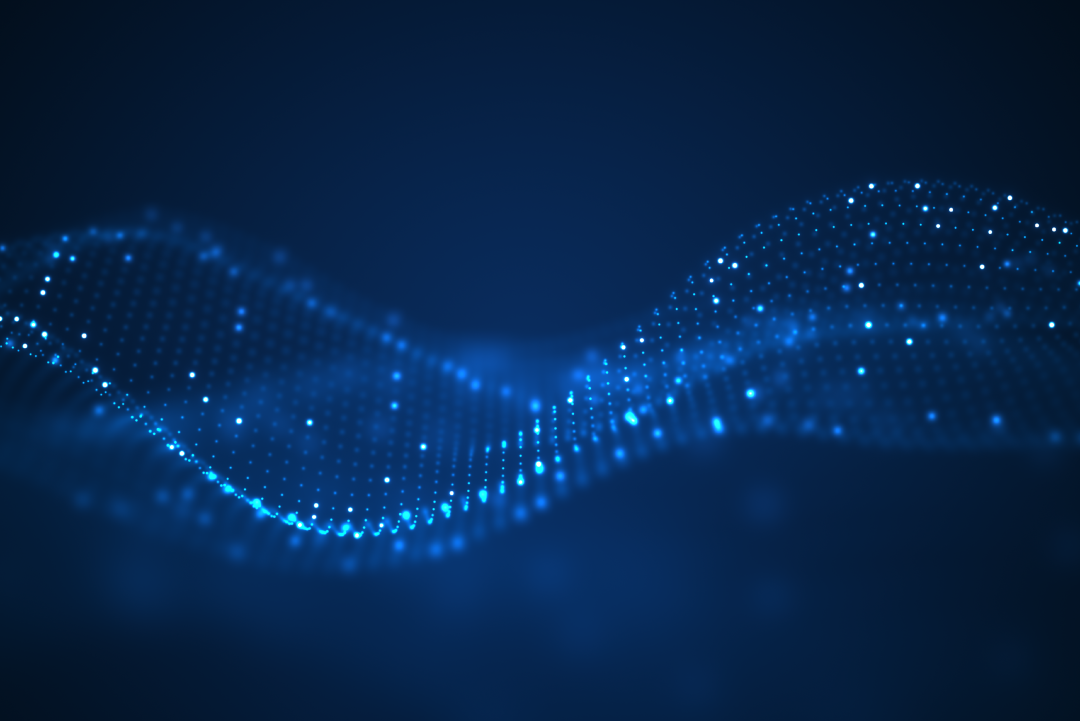 SPACs - the new way unicorns go public
By: Marcus New, CEO/Founder of InvestX Capital, August 2020
In today's business press, a word we hear more and more is SPAC. SPAC is short for Special Purpose Acquisition Company, which is a company with no commercial operations that is formed strictly to raise capital through an initial public offering (IPO) for the purpose of acquiring an existing company. A SPAC is also known as a "blank check company," and has been around for decades but recently has become more popular.  The rise in popularity may be attributed to their ability to expedite the traditional IPO process, which is costly and requires several months of legal and operational preparation, including SEC registration.  
In recent years, SPACs have attracted big-name underwriters and investors while raising a record amount of IPO money in 2019. Through beginning of August 2020, more than 50 SPACs have been formed in the US, raising approximately $21.5 billion1. Famed investor Bill Ackman of Pershing Square raised $4 billion in the IPO of Pershing Square Tontine Holdings, which will target mature unicorns with clean balance sheets2.  Additionally, Airbnb has been rumored to be in conversations with Bill Ackman's SPAC about going public.  Many other high-growth tech companies have also sought out SPACs including Virgin Galactic and Nikola.
 As a result of a SPAC's ability to save valuable time and expense for a company looking to go public, they benefit not only executive teams but investors as well. In short, SPACs provide an additional mechanism for companies to go public while offering management teams different benefits over the traditional IPO process.  InvestX will continue to closely monitor the SPAC market, which may add benefits to our investments in pre-IPO stage companies.
I look forward to sharing further industry observations and insights in our current and future investment opportunities in future newsletters.
InvestX Portfolio Commentary
InvestX is pleased to share commentary on two of our most sought-after private investment opportunities.
Airbnb
Founded in 2008, Airbnb is a US-based vacation and travel rental company, which has transformed the global travel and leisure industry. They have shown impressive revenue growth, reaching $4.8 billion in 20193. COVD-19 may have induced a slowdown in the global travel market, but InvestX is bullish on Airbnb as a pre-IPO investment opportunity.
Airbnb has fared much better in COVID than its hotel competitors as travelers have opted for individual spaces without HVAC and common areas.  Post the COVID-19 induced recession–from a secular trend perspective–InvestX believes global travel will resume to normalcy on a graduated basis after the pandemic. Operationally, Airbnb, in a normal economy, demonstrated the ability to generate healthy cash flow for investors as a high-growth business. As the category leader, Airbnb possesses the brand, market leadership, and management capability to continue winning the travel and leisure market. With over 7 million renters and properties in 220 countries, we believe this is an attractive time for investors to consider owning shares in Airbnb, as we believe they will trade well in the public market upon a 2020-2021 IPO.
Palantir
Based in the California Bay Area, Palantir is a category leading provider of big data analytics and software to leading enterprises and governments around the world, including the CIA, FBI, NSA, US Department of Defense, JP Morgan, Bridgewater Associates, and Thomson Reuters.
Palantir's software was instrumental to the CIA in the capture of Osama bin Laden. The software also enables the US government's Medicare and Medicaid agencies to analyze patients' electronic health records and reconstruct a history of interactions between patients, doctors, and other healthcare ecosystem participants. During COVID-19, Palantir has signed contracts with government agencies around the world to assist in the tracking and predicting of the effects of COVID-19.
As a result of their projected revenue of $1 billion and anticipating their first break-even year in 20204, Palantir filed for an IPO with the SEC in early July and will likely carry out a direct listing in September. With the technology sector and SaaS stocks becoming leaders in the market recovery from the COVID-19 sell off, they have created a strong pricing environment for an IPO. InvestX believes that as the category leader, Palantir would trade well in public markets and benefit from the rapidly expanding big data technology and services market.
Visit InvestX.com to learn more about these companies and how you can invest in them.
Private Investment Opportunities on the Horizon
InvestX is pleased to share the following upcoming investment opportunity.
Impossible Foods
Animal agriculture can have an extensive impact on sustainability and our planet. Impossible Foods is a growing plant-based meat company operating globally to address this impact while offering consumers healthier meat choices. Founded in 2011, Impossible Foods offers an extensive product portfolio of plant-based meat used in burgers, chicken nuggets, sausages, and upcoming dairy and seafood products. In partnerships with restaurant chains such as Burger King, the Impossible Foods brand has garnered positive consumer feedback and is on the cusp of disrupting the large consumer market. Starting in July 2020, Impossible Foods' products became available at Walmart and Trader Joes.
As a company, Impossible Foods demonstrates impressive operating performance metrics. As an investment opportunity, Impossible Foods will continue to be a leader in a fast-growing market and is poised to become an excellent investment.
We look forward to sharing access to Impossible Foods shortly.
Private Investment Opportunities on the Horizon
InvestX continues to welcome new talent to the team to continually evolve our solutions and create an optimal experience.  Please join us in welcoming the newest members to the InvestX team.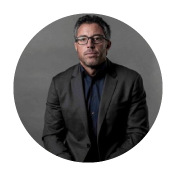 Brian Schaeffer
Managing Director, Head of Business Development
Brian is responsible for leading and growing our business development presence in the US.  Brian is a serial entrepreneur and has overseen and architected three successful exits.  Prior to joining InvestX, Brian was Founder of Clearpool Group where he led all aspects of their revenue growth and business development. Prior to Clearpool, Brian was CEO of Van der Moolen Capital Markets, one of the largest listed global trading and technology companies.  Earlier in his career, Brian was a top specialist on the New York Stock Exchange. Starting as a floor clerk, Brian rose to Head Specialist and then CEO, managing trading activities in major US equities, including Disney, Hewlett Packard, and Pfizer, ending his tenure after overseeing VDM's successful sale to Lehman Brothers. He also served under John Thain as a public relations representative at the NYSE, hosting such dignitaries as President George W. Bush. Brian also worked as an analyst for CNBC and appeared on Fast Money, Halftime Report, Closing Bell, High Net Worth, and Morning Call.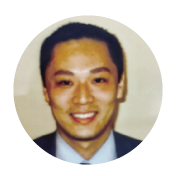 Joe F Zhao
Growth Equity Principal
Joe is responsible for contributing to new fund deal sourcing and broader investment activities including underwriting and portfolio monitoring. Prior to joining InvestX, Joe was an investment professional at a New York-based family office covering growth/late-stage investments in FinTech and Enterprise Tech as well as fund investments. Earlier, he worked in equity and debt markets at the Federal Reserve in the New York and DC offices. Joe is a graduate of New York University where he earned his MBA in Finance and Bachelor of Science degree from the University of California in Management.  Joe is based out of our New York office.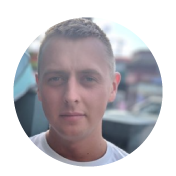 Hayden Pattison
Manager, Sales Operations
Hayden is responsible for evolving and improving InvestX's sales operations.  Hayden brings several years of private wealth business development experience.  He is also a graduate of University of London where he earned a degree in Economics and Social Policy.  Hayden is based out of our Vancouver office.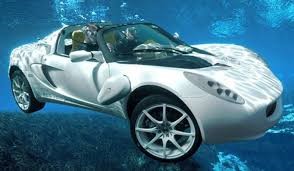 Submarine sports car, inspired by James Bond's famous sub-Lotus. The aquatic car is powered by an electric motor that allows it to reach a maximum speed of 75mph (121kph) below the waves. It claims to be the only vehicle that drives as well underwater as it does across land.
References:
1Young, Ina. Investors Looking For an SPAC ETF May Have One Soon. ETF Trends Magazine. August 5, 2020. https://www.etftrends.com/investors-looking-for-an-spac-etf-may-have-one-soon/
2Anthony, Christopher, Steve Slutzky and Erica Reich. Bill Ackman and Pershing Square Launch Largest SPAC To Date: A Harbinger of Things to Come? Debevoise & Plimpton. July 24, 2020. https://www.debevoise.com/insights/publications/2020/07/bill-ackman-and-pershing-square-launch-largest
3Beltran, Luisa. Airbnb May Finally File to Go Public This Month. Here's Why. Barrons.com. August 11, 2020. https://www.barrons.com/articles/airbnb-may-finally-file-for-an-ipo-this-month-51597175262
4Schubarth, Cromwell. Palantir eyes $1B in revenue and a break-even year, setting the stage for IPO. Bizjournal.com. August 9, 2020. https://www.bizjournals.com/sanjose/news/2020/04/09/palantir-eyes-1b-in-revenue-and-a-break-even-year.html