Growth Happens in the Privates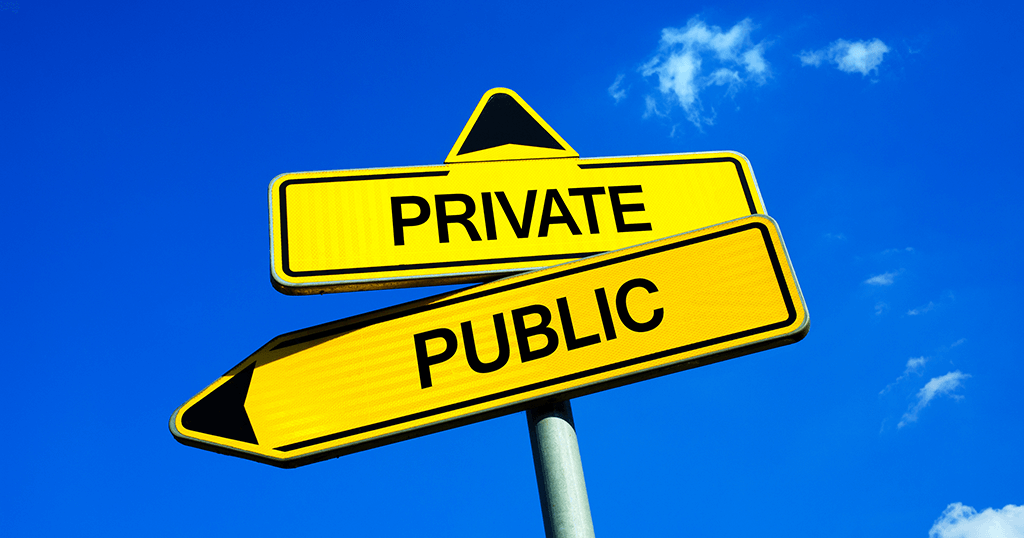 Growth Happens in the Privates
April 5, 2022 – The growth equity asset class refers to mature private companies approaching a transformational phase in their lifecycle with the potential for significant growth. Today, more companies grow multifold while remaining private.
Late-stage private equity, also known as Growth Equity, is one of the fastest-growing, profitable, and desired asset classes. Today's venture capital environment allows startups to remain private for far longer than they historically would, providing firms with a steady stream of liquidity to scale their business without ever listing on a public exchange. They are generating significant returns while remaining private, leaving less of a return opportunity for the retail investor once the companies finally go public. Staying private also allows companies to focus on their growth instead of getting caught up in maintaining up-to-date public-facing information and reports. With over 1,000 private equities at a cumulative valuation of around USD 2.4 trillion, the pre-IPO market is highly sought after. In 2021 alone, the secondary market for private companies grew by over $40 Billion.
Venture Capital firms bet on many companies, and most of them never cross the finish line, but the winners deliver massive returns. Contrary to VC, growth equity offers a more stable entry point, has a shorter holding period, and focuses on private equities with a proven track record running in an established and mature market with a commercially viable product.
Private equity has been the exclusive domain of less than 1% of the investing universe, specifically the institutional investor and the ultra-wealthy. Regulatory tailwinds supporting more expansive access to this asset class; RegBi amendments, and the SEC's plans to redefine what constitutes an accredited investor allow a broader range of investors to participate in private investment opportunities. As the demand for this asset class has increased, sell-side institutions (Broker-Dealers, Financial Advisors, Wealth Management Firms, etc.) are not equipped to meet market demands. They cannot provide their retail and institutional clients access to these pre-IPO unicorns.
Navigating the private markets is both highly complex and incredibly opaque, as information on business performance is scarce and non-public. Many mainstream investors are locked out of lucrative investment opportunities as access to it is challenging. With decades of experience and industry expertise in the private market sector, InvestX navigates the complexities of transacting in the private markets for its clients. InvestX addresses these complexities by empowering broker-dealers and wealth management firms with a marketplace, technology, and insights for investing and trading private securities. InvestX is backed by leading financial institutions including Jefferies, Virtu Financial, and Canaccord Genuity. As an emerging FinTech leader, InvestX opens the private markets by lowering historic investment barriers and providing access to the highly coveted but elusive private equity. InvestX GEM provides liquidity solutions to the typical long holds of investing in private equities, allowing block and single share trading and transparent insights. InvestX GEM directly integrates with the backend systems of broker-dealers via FIX & ITCH protocol, further facilitating the electronic trading of private securities.
With the increasing trend of companies staying private for much longer, we see some of the most crucial upswings in valuation happening in the private phase. Firms with this distinction can often avail themselves of massive liquidity in the private market and use that capital to scale up their operations and market dominance resulting in significant valuations and eventually an IPO at stratospheric levels. Historically, hedge funds, venture capital firms, and private equity firms have long dominated the private markets. InvestX is democratizing that by allowing the sell-side to offer this asset class to their clients.
Reach out to your Investment Advisor for more information or ask us questions@InvestX.com