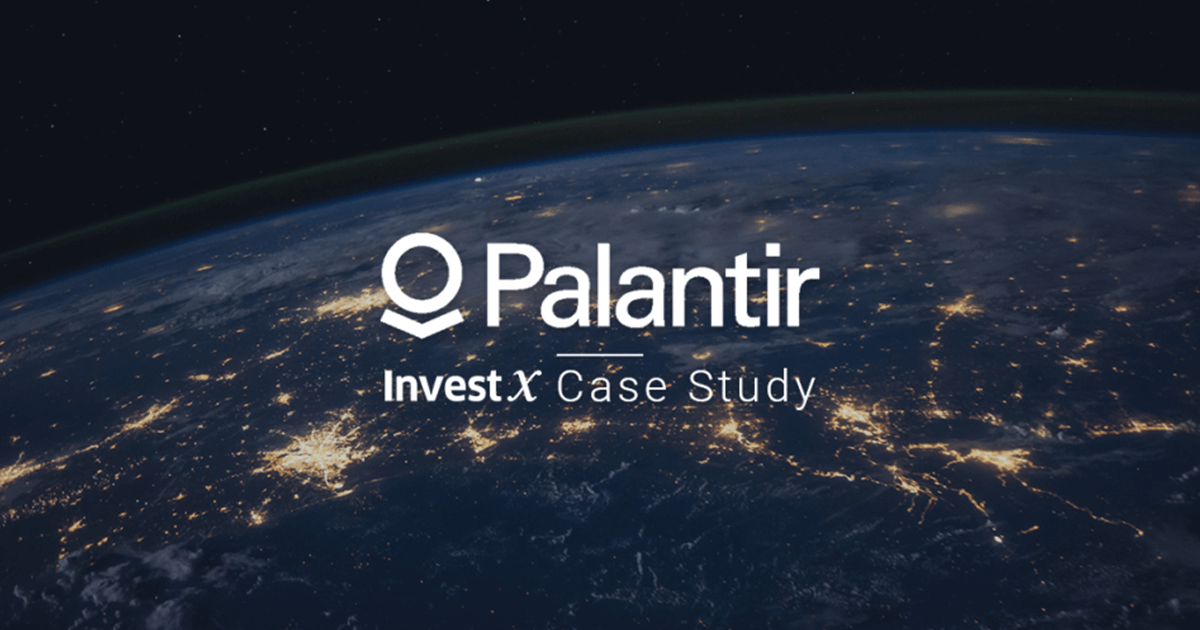 aSince its direct listing, Palantir's (PLTR) explosive stock movement has taken over the financial news. Palantir offered its stock to the public on September 30th with an initial valuation of about $22 billion and a price of $10 per sharei. The stock's November peak was $35ii, more than tripling since it went public. InvestX strategy of identifying and developing relationships with late-stage category leading tech companies allowed us to purchase pre-IPO shares as late as summer 2020 at a significant discount to the September IPO price. InvestX Markets clients were able to generate a net return of up to 5x their original investment in Palantir. 
"InvestX is our 'edge' for high net worth investors. InvestX not only offers world class disruptors with established businesses, revenue and massive runways of opportunity; but their due diligence and aligned compensation add value." SVP, Financial Advisor
Palantir Technologies Inc. ("Palantir"), an enterprise software company with a highly customizable software focused on the aggregation and management of data. Co-founded in 2003 by tech investors Peter Thiel, Joe Lonsdale, Alex Karp and others, Palantir provides data analytics software and services to government agencies. The company uses artificial intelligence to predict outcomes based on the analyzed data.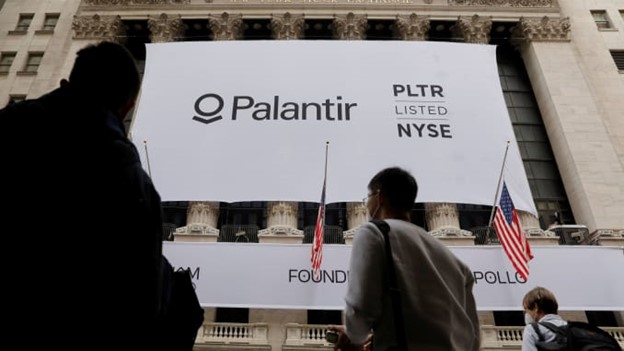 Andrew Kelly | Reutersa
"Thank you for showing me PLTR. I know that we can't count our chickens yet, but I have very happy clients that think I am smart. Really appreciate the innovative strategy and am stoked how well its going." Investment Advisor
InvestX first began researching and tracking Palantir's progress a number of years ago. Palantir was an emerging category leader that satisfied InvestX's investment criteria of over a billion-dollar valuation, projected liquidity in the near future, and a large recurring revenue base. Palantir's impressive blue chip customer base included the CIA, FBI, NSA, U.S. Department of Defense (DoD), Los Angeles Police Department, New York Police Department, Department of Homeland Security, British Intelligence Service (MI6), Government Communications Headquarters (GCHQ), and many othersiii. Additionally, their notable investor list included BlackRock, Morgan Stanley, and Founders Fundiv, which provided supporting credibility.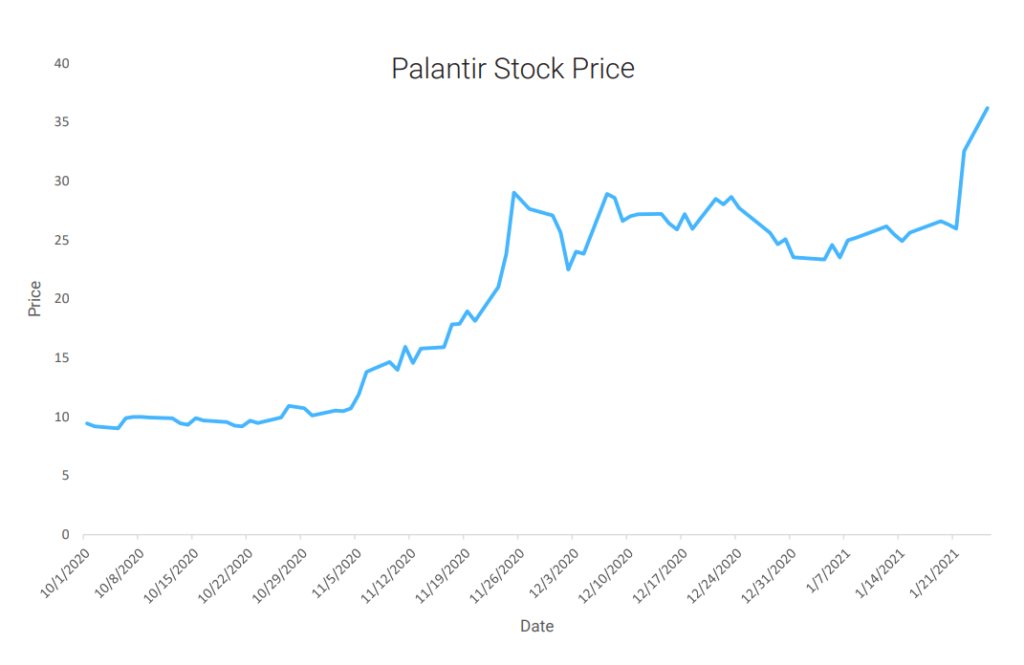 Palantir's share price has increased tremendously since it's IPO. Image Source: Google Finance
InvestX provides liquidity to company's early employees and investors. Over the past four years, InvestX developed a relationship with the Palantir management team enabling InvestX to participate in the company's numerous employee exits and liquidity events, in turn joining Palantir's cap table. The long-standing relationship gave InvestX a unique access to the company's latest developments, projections, and investment opportunities. 
Significant profits are generated from investments in late-stage growth equity companies before their IPO's. Many investors are seeking access to this asset class but navigating the private markets can be very challenging. Aside from the difficulties of obtaining access to the shares, company financials and price discovery is scarce. The extremely complex transfer process, difficulties around shareholder agreements, issuer approvals and right of first refusals (ROFR), create high uncertainty for closing trades. InvestX's expertise navigating this complex market takes advantage of the structural inefficiencies to create value for its clients.   
Past returns are not indicative of future performance.
i https://www.washingtonpost.com/business/2020/09/29/palantir-public-offering/
ii https://finance.yahoo.com/quote/PLTR?p=PLTR&.tsrc=fin-srch
iii https://www.wired.co.uk/article/joining-the-dots
iv https://www.thestreet.com/investing/palantir-technologies-initial-public-offering-peter-thiel